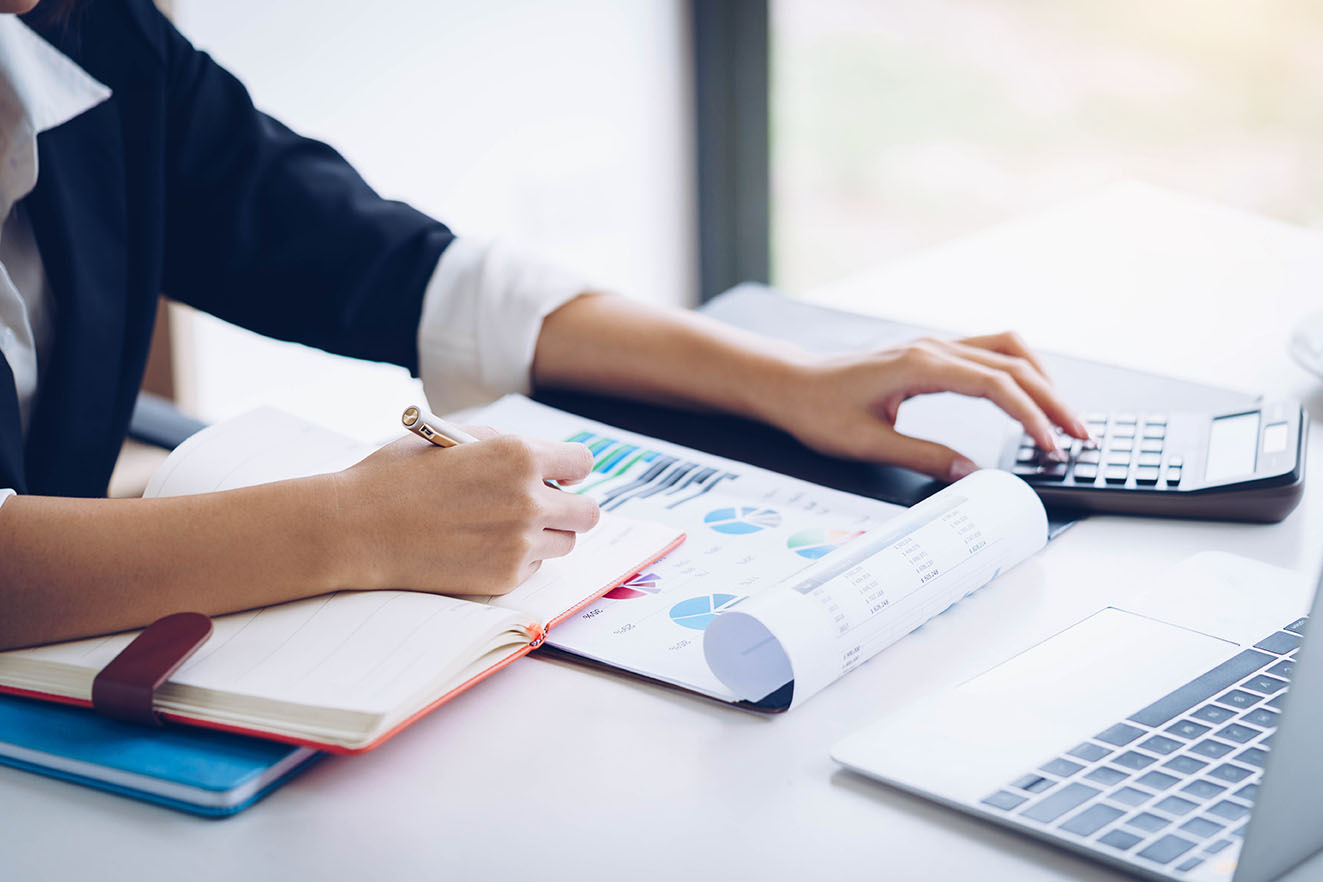 Business Accounting, Tax Services and More
Fiske proudly provides business accounting and tax services in addition to a variety of financial services for individuals and businesses. We are certified public accountants with additional education and certifications to focus on particular practice areas. Our forensic accountants, for example, are Certified Fraud Examiners (CFE) and Certified in Financial Forensics (CFF). Whether serving as an expert witness in court, preparing a business valuation or advising on tax strategy, Fiske learns your needs and goals so we can provide exceptional business accounting, tax services and more.
Financial Services You Need
Since 1972, our experts have constantly educated themselves and kept on top of trends and legislation. That is how we became one of South Florida's most trusted and highly recommended CPA firms with award-winning accountants serving legal and financial professionals with expert advice. Contact Fiske today if you need

Litigation Support Accounting
Individuals, partnerships and corporations face a rising wave of costly lawsuits and complex business disputes. When you need expert witnesses to present complicated information, that's when experience counts. We have years of training and experience working with attorneys and presenting in courts.

Business Valuation
Fiske has been preparing business valuations for more than three decades and has substantial experience in valuing businesses of all sizes in a variety of industries. If you need a business valuation for gift tax, estate planning, litigation support purposes or to buy or sell a business – we are here to help.

Forensic Accounting
The forensic accounting experts at Fiske combine their knowledge of accounting with investigative skills in anticipation of litigation related to fraud, misuse of funds, theft and other matters. If you suspect financial wrongdoing in your company, the forensic accounting experts at Fiske can help.

Tax Services
We help clients with tax advisory services related to all entities and individual matters. Our certified public accountants spend time learning your goals so we can give you exactly what you want. Many companies and high-net-worth individuals trust Fiske with their tax needs.

Accounting
We offer specialized small business accounting services, including write-up services, payroll tax preparation, financial statement preparation, QuickBooks support and more. Individuals often need accounting support and consulting services to assist in managing their finances.

Advisory Services
Fiske provides expert advisory services for your management team related to cash flow forecasting, large capital expenditures, inventory levels and more. We prepare financial forecasts that are useful in many situations.
Fiske – When Experience Counts
When it comes to finances – especially tax issues, litigation support, high-net-worth accounting and the complexities of forensic accounting — you can't afford to rely on just anybody. When experience counts, Fiske is the answer. We have four offices in South Florida, so we are convenient and easy to reach. We look forward to becoming your trusted advisors.